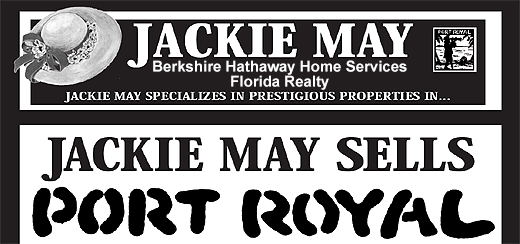 About Port Royal
Port Royal Naples Florida
, a prestigious landmark of Naples, is considered one of the finest neighborhoods in the world.
The very private single-family community is comprised of approximately 550 homes. Perfectly situated at the southern end of Naples between the Gulf and Naples Bay, most of the area was created by digging meandering wide channels and using the dredged fill to create the land.
Although development work actually began in the very late 1940's, most of the original construction took place in the late 1950's and 1960's, as it became a popular community for wealthy winter residents.
Some of these early structures, which were often only 2,000 or 3,000 square feet, still remain. However, as land values in Port Royal have continued to escalate, the majority of the older homes have been razed to make way for new, grandiose residences that typically have living areas ranging from 4,000 to 7,000 square feet, with some over 10,000.
The streets and harbors of Port Royal are appropriately given names reminiscent of the pirates who formerly used South Florida as a haven between scavenging expeditions; Spyglass Lane, Rum Row, and Man of War Cove are indicative of the colorful titles.
Although there are a few non-waterfront sites, most residents enjoy dramatic bay front or wide waterway views from the rear of their home. The many docks on the deep waterways contain a variety of boats and yachts, ranging from 20 to over 100 feet in length.
One of the focal points for the area is the beautiful Port Royal Club, located on a serene stretch of Gulf-front beach directly across from the second Port Royal entrance to the community, which is Kingstown. Membership in the club is limited to Port Royal property owners, and it features 9 tennis courts, complete formal and informal dining facilities, and an Olympic pool.